A windshield is not a regular piece of glass. The auto glass comes from a complex system of chemical fusion where two layers of glass are bonded together with a layer of plastic between them. A piece of windshield glass can: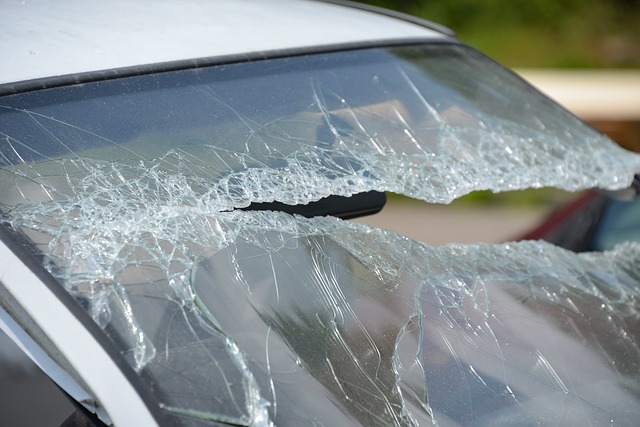 Withstand 1.5 times the weight of the vehicle
Makeup 45-60% of the cabin strength
Provide UV ray protection
Protect passengers from the outside environment
Maintain comfort levels
Reduce external noises
But every so often, your windshield becomes damaged. Maybe your windshield takes a rock or projectile while driving down the road. Or it undergoes extreme stress and succumbs to pressure. Or the neighborhood kid underestimates his or her own power and launches a baseball a little too far. Whatever the cause, you can attempt to fix it on your own, or choose a reputable auto glass company to complete the work. Having a certified auto glass expert that is AGRSS-certified will provide some much-needed assurance that the job will be done right and your safety will not be compromised.
Types of Windshield Damage
If you notice any damage to your windshield, you'll likely need it repaired quickly. You may have done your research on auto glass replacement and you're ready for a new, unobstructed view. Any damage in the driver's line of vision can be distracting. Let's be honest, it is not very fun to crane your neck or slouch while driving in order to see the road ahead. If the damage is minimal, a windshield repair may be in store. But for major damage--including damage immediately in front of the driver and damage extending from any edge--windshield replacement is just what the glass doctor ordered. The most common windshield crack types are:
Bull's Eye: Damage to glass caused by a circular object, typically with a cone in the outer layer of glass.
Chip: Damage to glass that causes a small piece of glass to come off of the windshield.
Crack Chip: A single crack that can be covered with a quarter at the impact point.
Edge Crack: A crack that starts within two inches of the edge of the windshield, or reaches the edge of the windshield.
Floater Crack: A crack that starts in the middle of the windshield and not within two inches of the edge of the windshield.
Half Moon: Damage to glass that is like a bull's eye crack, but not completely circular.
Long Crack: A crack that is over six inches long.
Pit: An area where a small piece of glass is missing.
Star Break: A series of short radial cracks extending from the impact point, and resembling a star.
Stress Crack: A crack that occurs without anything hitting the windshield. This could be due to variations in temperature, high wind speeds pushing against the windshield, or explosive reactions that take place near the vehicle.
Combination Break: When multiple types of breaks occur, such as a chip with a floater crack extending from it.
Types of Replacement Glass
Dealer Glass
Dealerships will supply you with the exact same glass that your vehicle came with. Even if the car manufacturers have changed contracts with glass companies, they will have the exact specifications as when your car was new. Often, dealer windshields will have the car manufacturer name and stamp of approval on it.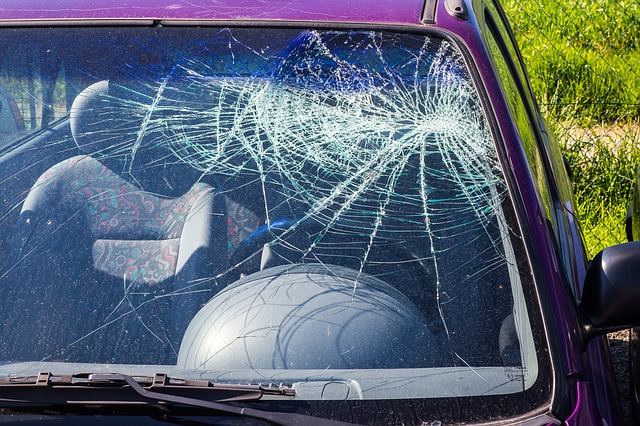 Because the dealer's name is on the glass, some people may prefer dealership glass. Glass from the dealership is considered the safest, but it is also the most expensive. There is a markup in price for the "real thing". But that markup is really just paying for the small decal in the corner of the glass with the dealer's logo.
OEM Glass
While a windshield in a Ford vehicle may look like a windshield in a Chevrolet vehicle, each car maker has different glass specifications. Glass products that are labeled "OEM" (Original Equipment Manufacturer) should be virtually identical to what each dealer uses when a vehicle is assembled at the plant. Due to the fact that car manufacturers switch between different auto glassmakers, OEM glass may be manufactured by a different auto glass company but it will be made to the exact specifications as the dealer glass.
Since most car manufacturers focus on other aspects of the vehicle, they will outsource the glass production to other companies. Many times the company that makes the dealer glass is also the company that makes the OEM glass. This means that OEM glass might be the same as "dealer" glass, but with a different sticker on it.
Note that dealerships want you to get your vehicle parts and glass from them. Often, they will imply that non-dealer products are inferior and may void any vehicle warranties. If this happens, it is best to double-check because a second option may be better, safer, and cheaper.
Aftermarket Glass
Aftermarket glass is made by manufacturers who neither have a contract with any car manufacturer or the legal right to make their products with the same specifications as OEM distributors due to copyright and licensing laws. These third-party manufacturers do not follow the same specifications as OEM auto glassmakers. However, there are many companies that make OEM glass and have separate divisions of their companies that make aftermarket glass as well.
Aftermarket glass is the most economical type of glass. You can save a few hundred dollars by going with this option. However, aftermarket products do not carry the same characteristics as OEM glass. They may look the same, but there might be slight differences in thickness or other features that are not recognizable by the naked eye. There are no set standards that have to be followed for aftermarket glass, thus, this type of glass does not come with guarantees. Finally, since aftermarket glass is slightly different it may not fit like it is supposed to. Installing aftermarket glass on certain vehicles can be more trouble than it is worth as these products may take a little extra finessing to fit right.
The exact price of a windshield replacement job is difficult to predict without knowing the finer details of the damage. But, there are a few major factors that influence the cost.
Size of the Windshield: The bigger the windshield, the more it is going to cost. So yes, a new windshield for a Tesla Model X will be more expensive than a new windshield for a Honda Fit.
Complexity and Fittings: Mirror attachments, special coatings, heat sensors, rain sensors, and more. All these amenities and gadgets add to the cost of windshield replacement.
Type of Windshield: As mentioned, there is a price difference between dealer glass, OEM glass, and aftermarket glass.
Amount of Damage: Damage to the glass will require one type of service. But if there is significant damage done to the glass and surrounding moldings, more work is required.
Make and Model of your vehicle: A newer, luxury vehicle may require a specific windshield that is only available through a dealer. Whereas windshields for other vehicles can be obtained from OEM or aftermarket manufacturers.
Age of your vehicle: With features like rain sensors, condensation sensors, lane departure, and brake assist, newer vehicles make windshield replacement much more complicated. Older vehicles don't have all the bells and whistles, making their replacement much easier.
Once these factors are considered, a qualified windshield replacement quote can be provided. An estimate for an older vehicle could be as low as $200 while a brand-new, luxury convertible could surpass $1,000. And for those who have comprehensive auto insurance, there often is no deductible at all. The out-of-pocket expense to the vehicle owner is fully dependent on one's insurance plan.
How Long Does A Windshield Replacement Take?
From start to finish, a typical windshield replacement will take around two hours. This includes up to one hour of installation time and one hour of curing time. Curing time is the time it takes for the urethane adhesive that holds the windshield in place to dry.
Windshield Replaced, Now What?
After the auto glass technician has returned your keys and your new windshield is glistening in the sun, you can jump in your vehicle and drive without any obstructions in your line of sight, right? Not so fast. That new windshield of yours needs some time to cure. It needs to get comfortable in its new home and it is not safe to drive immediately after a windshield is replaced. Many auto glass companies will have a standard drive-away time that is anywhere from 30-75 minutes. But some windshield replacements can take up to 24 hours to dry. The resin used, combined with the outside temperature and relative humidity all factor into the drive-away time. The technician performing the windshield replacement should communicate a minimum amount of time that the windshield should dry following their departure. Failure to abide by this recommendation could result in complications with your new windshield.
The windshield might not remain in place if an accident occurs and the adhesives did not have adequate time to dry. Since the windshield provides structural support to the vehicle's roof, the roof could collapse onto the occupants during a roll-over or impede airbag deployment. Always be sure to talk to your auto glass technician about drive-away time so you know exactly when it is safe to drive your vehicle following a windshield replacement.
Mobile Windshield Replacement
Don't have time to bring your vehicle in? No worries, many auto glass companies will come to you. As long as you have enough time to schedule an appointment, their onsite mobile windshield service will drive to your location and complete the windshield replacement. There isn't an up-charge and this should come at no extra cost. If your vehicle is at home, at work, or any other place within their service area, their mobile repair vehicles will come to you.
Operating your vehicle while a crack or chip is blocking your line of vision is a safety concern. Not only do you have a greater chance of getting in an accident, but a cracked windshield is more susceptible to outside pressures. Don't put yourself in further danger by driving across town to have your windshield replaced. Instead, let the auto glass company come to you with their mobile fleet of repair vehicles.
Can A Windshield Be Replaced In Bad Weather?
Since most auto glass companies are mobile and come to you, the windshield replacement takes place outdoors and you're at the mercy of Mother Nature. The auto glass technician completing the install will determine if the weather is appropriate for a windshield replacement to take place. If the weather is not suitable to install your glass, the appointment will have to be rescheduled. Often times, the weather can clear-up and provide a window of opportunity for the work to be completed.
Why Should You Replace Your Windshield?
Getting your windshield replaced is important. The windshield upholds the integrity of the vehicle and is an important safety component. It helps airbags deploy properly and protects passengers. A brand-new, well-installed windshield provides a clear view of the road and may save you a few dollars -- either from a ticket for breaking the law or from a larger repair bill down the road.
How to Hire an Auto Glass Replacement Company
As you look for someone to replace your windshield, here are a few things to keep in mind.
Look for AGRSS certification. What does this mean? An AGRSS certification is provided by the Auto Glass Safety Council which means that strict quality and installation guidelines are followed with each glass replacement.
Warranty. When your auto glass is replaced you should expect a lifetime warranty for as long as you own your vehicle. This ensures quality workmanship and that the glass is free of defective parts.
Company Reputation. Years in business and online reviews will be a good place to start. Some companies may not carry the proper types of insurance to protect you, as the consumer, from accidents that occur while they are replacing your windshield. Do your homework to ensure that your auto glass replacement experience is enjoyable.
If you are ready for a windshield replacement, contact Auto Glass Express today.