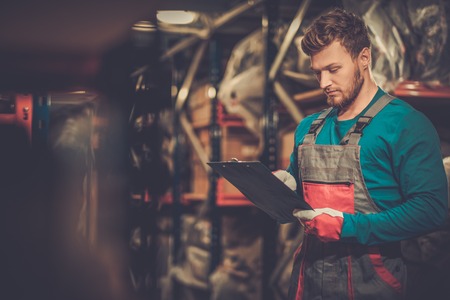 Your car is probably one of your biggest investments and therefore you want to keep it in great shape. Did you know? 99% of Minnesotans have full glass coverage and a choice of their auto glass company. Your insurance company may have a national brand picked out for you, but you have the choice to pick local, certified experts.
Your windshield is a huge part of your car's safety; if it fails the rest of your car is susceptible to severe damage. Pick a company that has high standards, because your safety is priceless. Here is a list of everything that you should look into before you make a commitment.
Reviews
Looking at other people's experience with the company gives great insight on how they will perform. Look at Facebook, Yelp, and Google reviews for the best information. Keep in mind that one bad review isn't the worst thing in the world. Look at several reviews and check for trends.
Avoid the National Chains
Most national chains are not AGRSS certified. Check out the complete list of certified companies here: http://agsc.org/registered-companies/
Does your insurance cover them?
Make sure that your insurance company approves the auto glass company you wish to hire. Auto Glass Express is approved by all insurance carriers.
Do they have a warranty?
A warranty is a great sign that a company is confident in their work. It also means that if something goes wrong with your windshield in regard to how it was repaired, you won't have to pay your deductible again to get it fixed. You can just take it back to the shop and they will get it fixed for you. Auto Glass Express offers a lifetime warranty.
How fast can you get your car fixed?
Although there is a minimum amount of time a repair or replacement will take due to the glue drying and other factors, having an available time slot for your needs is important. Most replacements can be done in an hour or less and then take an hour to dry completely. A windshield is important for vehicle safety, so you want it to be fixed ASAP.
AGRSS installation
Most companies are not AGRSS certified, so this is something to look for. What it means is the company:
Is trained and committed to your safety

Will only work on your vehicle under safe conditions

Will only follow AGRSS installation standards when we work on your car
What makes them stand out?
Can they drive to you? Is their customer service unbeatable? Ask them what they offer that other companies cannot. Maybe having your windshield replaced in the work parking lot is important to you because you don't have to take off. It never hurts to ask.
How fast do they reply?
Communication is key in service situations. If you inquire about a job and the company doesn't get back to you in a reasonable amount of time during business hours, it might be a sign that your business is not a top priority for them. Go to someone who cares and is willing to answer all of your questions!
Auto Glass Express would love to be the first on your list! Call (651) 494-9252 or fill out a form to get a quote!