Windshields get cracked, chipped, or shattered. Then what? They need to be replaced. And how much does that cost?
A cracked, chipped, or shattered windshield needs to be replaced. The average cost to do so will vary but is based on three major factors:
Amount of damage: Damage solely done to the glass will require one type of service while significant damage done to the glass and surrounding moldings may require a little more work. The molding is the black piece or rubber that surrounds the windshield. Some windshields come with moldings attached. Some have custom moldings that must be purchased. And other windshields can use a universal molding that most auto glass shops have on hand. A reputable glass shop will use the proper molding for your make and model of vehicle.
Make and model of your vehicle: The biggest factor in determining windshield replacement cost is the type of vehicle. Luxury vehicles, such as Mercedes and Lexus, require specific windshields that are typically only available through the dealer. Windshields for other vehicles can be obtained through another means. When not working with a dealer, Auto Glass Express gets their windshields from an Original Equipment Manufacturer (OEM). OEM's are certified by the Department of Transportation for meeting industry safety standards and these windshields are virtually identical to the windshield the manufacturer made. OEM windshields are less expensive than those obtained through a dealer and affect the windshield replacement cost.
Age of your vehicle: Newer vehicles and convertibles take more time to repair which could lead to a higher windshield replacement cost. With new features like rain sensors, condensation sensors, lane departure, and brake assist, there are significant challenges to replacing a modern-day windshield. Although technological advancements are good and make us safer, modern cars are much more complicated. And with windshields providing part of the vehicles structural integrity, it is important that a windshield replacement is done right.
The Average Windshield Replacement Cost
The average cost to replace a windshield can be determined for a specific vehicle but finding an average for all makes and models of vehicles is much more challenging. Once the above factors are considered, a qualified quote can be provided. An estimate for one vehicle may be around $200 for windshield replacement while a quote for another vehicle can reach upwards, and surpass, $1,000 (i.e. your brand new, luxury convertible). The great thing is that auto glass shops know the vehicles and know what it will cost to replace a windshield meaning that they can provide a quick and accurate quote.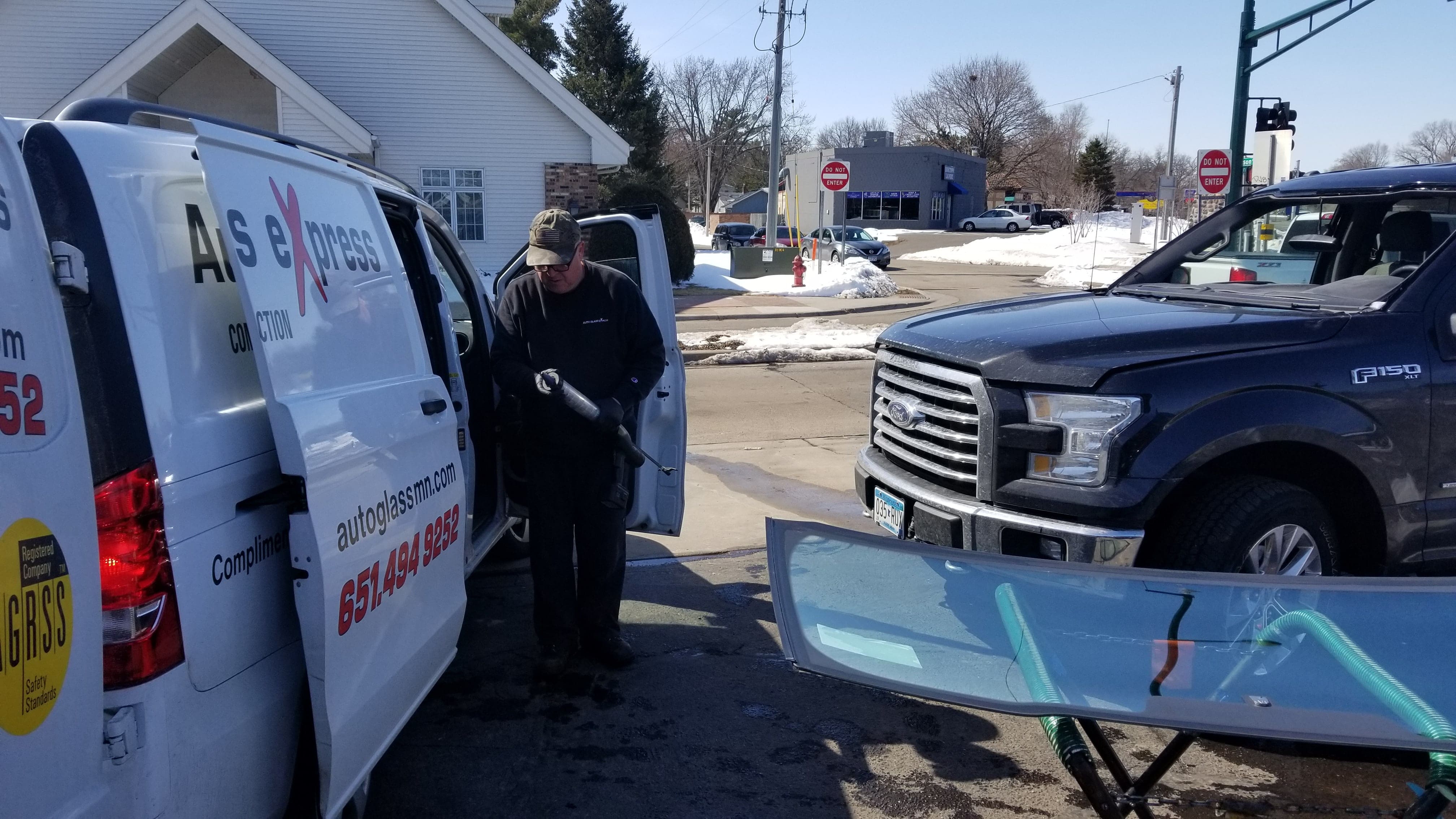 How much is a Windshield Replacement?
Many auto insurance companies cover windshield repairs in full with no deductible. They do this to avoid paying for a much more costly windshield replacement. But if you need windshield replacement because the crack is too large or in your line of vision, comprehensive auto insurance is available. Depending on the coverage, there may be no deductible. Or, there may be a $100-$300 deductible due for windshield replacement. To make matters easy, Auto Glass Express works will all major insurance carriers and we take care of the claim process for you.
Related Article: How Insurance Will Cover the Cost of Your New Windshield?
Call Auto Glass Express for a Free Windshield Replacement Quote
Auto Glass Express has friendly service and affordable solutions for your windshield replacement and repair needs. Talk with one of our experts about the cost to replace your windshield, schedule an appointment, and then we come to you with our mobile repair service. Keep yourself safe and get the job done right with Auto Glass Express today!
Call Auto Glass Express Today!